!base href="https://createsnet.jp" target="_self"> Staying True to
Beauty and
Health with
Nature-Inspired
CREATE ION®

Used by beauty professionals across the globe, CREATE ION®nature-inspired technology has obtained patents both domestically and internationally. Our products using this technology generate far-infrared rays and ions even when not powered on for near permanent effects.
Natural Negative Ion and
Far-Infrared Emitting
Multi-Mineral Powder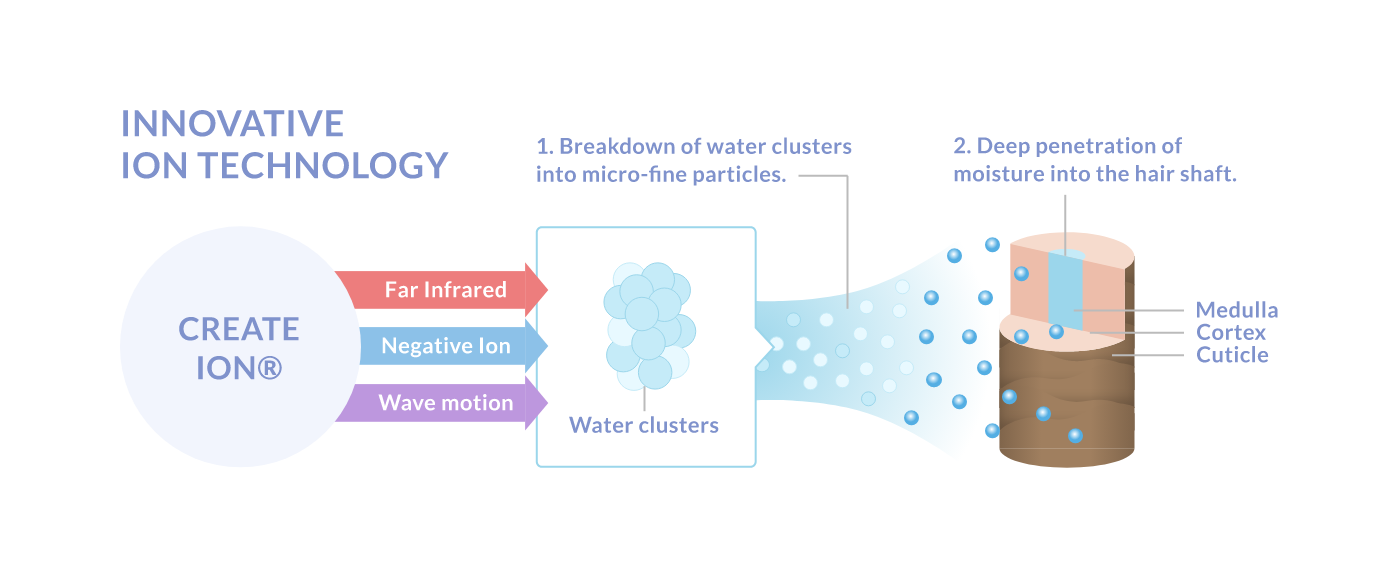 Natural Negative Ion
and Far-Infrared
Emitting Multi-
Mineral Powder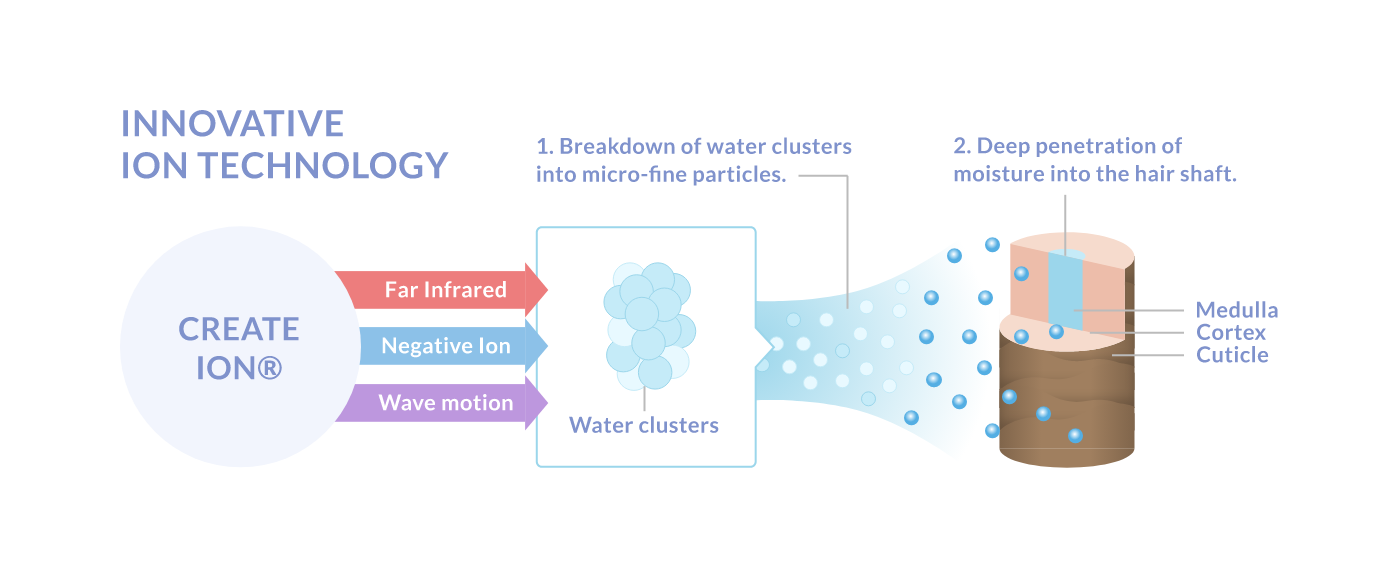 The Strength
of 3 Point
Research and
Development

In addition to function and quality control, creativity in product development is one of Create Co.'s many strengths. We are able to get a powerful lead on industry trends by analyzing the professional, retail, and overseas markets for a multifaceted global perspective and advanced development methods.
Attention to the
Present to Set the
Trends of the
Future

Collaborating with active hairstylists at the forefront of beauty, exhibiting at the top beauty and fashion events, these are just some of the ways we stay connected to live information and continue to deliver the newest trends.
Further, Higher,
a Global
Perspective

Create Co. maintains several overseas branches and develops products that match the needs of local professionals.
Our products are highly rated in Asia, Europe, North America, and beauty markets across the globe.
We also keep an active presence in international trade shows located in Italy, the U.S., and Hong Kong.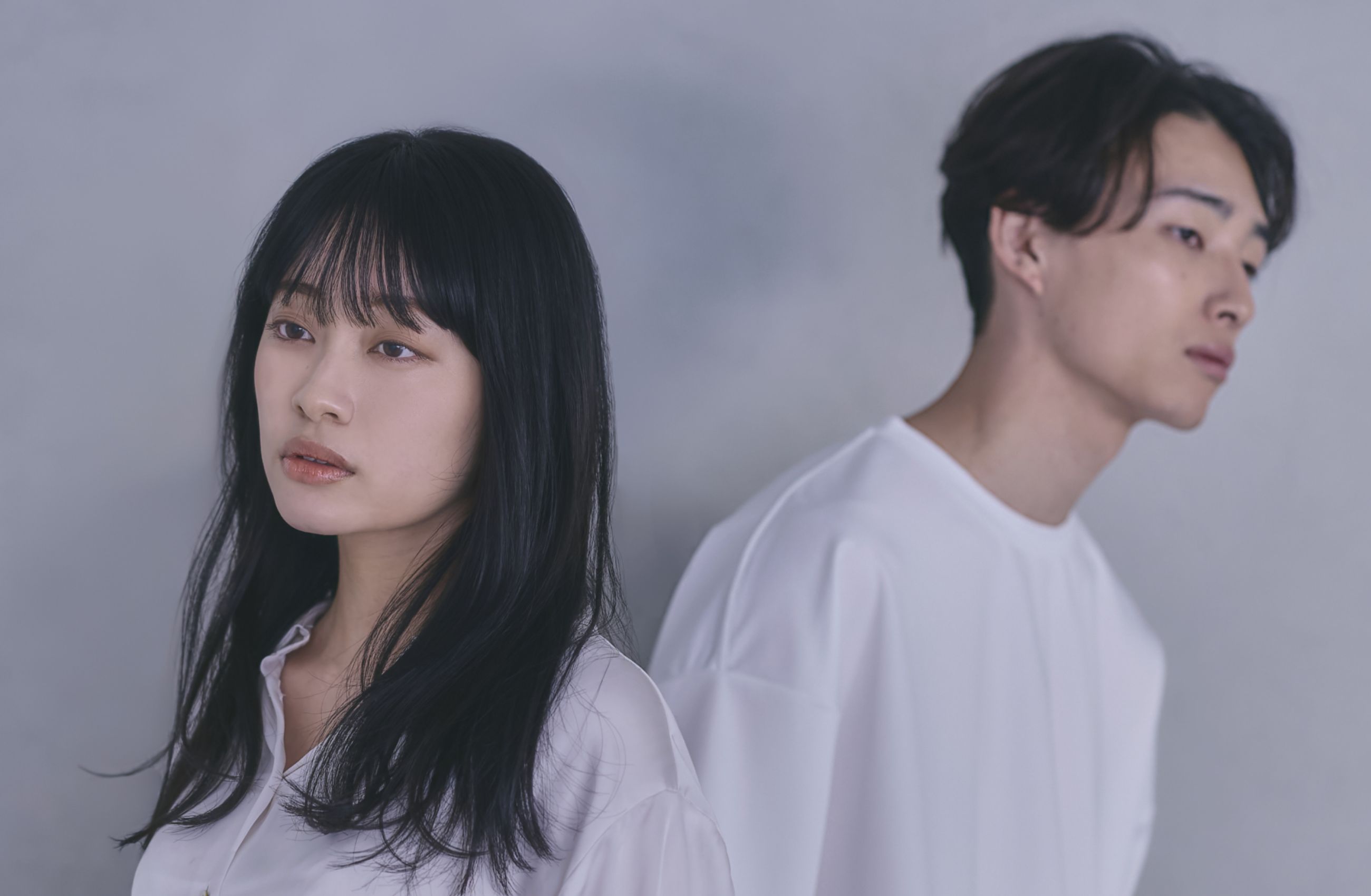 The Create Co. brand logo, corporate identity, and visual identity have begun a renewal process starting from the spring of 2022.
The company symbol mark will remain unchanged from its inception 50 years ago, continuing the use of the Japanese 'Tsugegushi, a traditional comb used through the ages to maintain lustrous, beautiful hair.
The logotype has been updated to display a sense of sophistication in the details and white space, but still retain the original's familiarity for a design that harmonizes with everyday life.
It is our hope that the redesign combines the traditions and knowledge of the past with present sensibilities to forge a new path to the future.
The Create Co. brand color uses a hint of crimson in the gentle pastel blue body. In Japanese, this color is called 'benikakesorairo', or 'crimson washed sky blue.'
The soft nuance of the combined dual pigments represents the coalescence of traditional techniques grown over many years combined with the latest technology and trends.